A simple flexbox grid system by Lucas Gruwez. This is a minimal CSS grid system that supports rows, columns, push pull and responsive breakpoints.
lucasgruwez.github.io
Related Collections
Similar Resources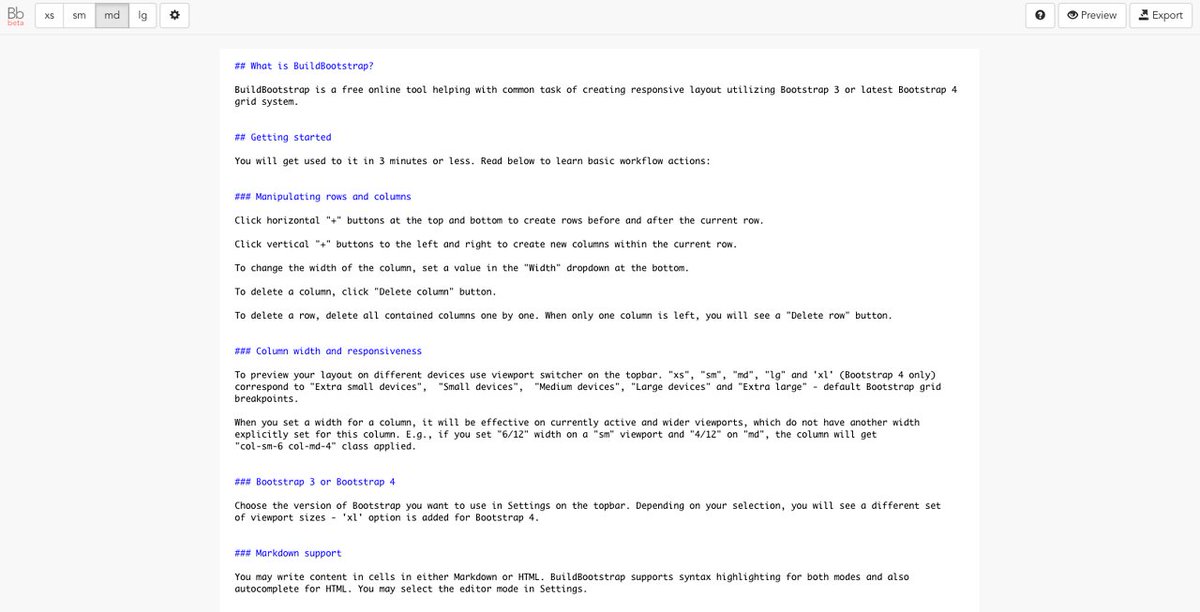 BuildBootstrap
BuildBootstrap is a free online tool helping with common task of creating responsive layout utilizing Bootstrap 3 or latest Bootstrap 4 flexbox grid system.
All the best in frontend web development & design