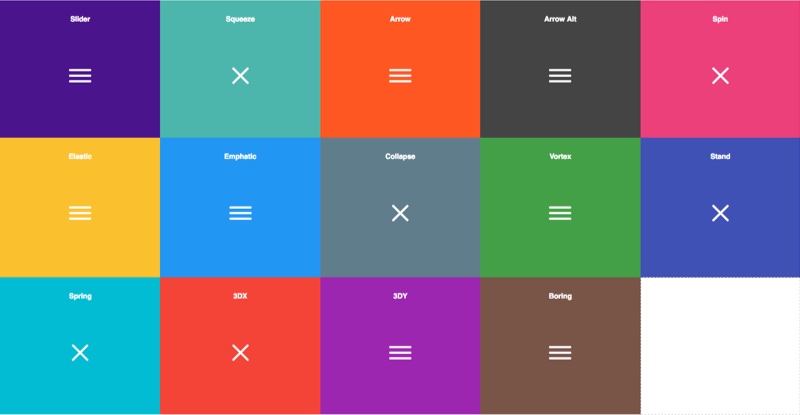 An nice collection of "Tasty" CSS-animated hamburger icon menus. Choose from different animations like slide, collapse, arrows and more.
jonsuh.com
1
Similar Resources
jQuery Cards
jQuery Cards is a jQuery plugin repository for the latest and coolest plugins on the web.
Transformicons
A project for animated icons, symbols and buttons using SVG and CSS.
All the best in frontend web development & design